If it's true that in the absence of knowledge comes fear, is it fair to say that a homepreneur has demons hiding in their closet? With the daily distractions that inevitably arise when working in the spare room or garage of your home, there will always be a catalyst for procrastination. With the absence of engaging both socially and professionally on a day-to-day basis, it presents a dangerous vortex for a homepreneur. Why? Because the only person you're receiving any perspective from is staring right back at you.
This is where a coworking space adds incredible value. You work for yourself, but not by yourself, there is a sense of community, a sharing of knowledge and a chance to learn from those around you. It goes back to the equation of 1 + 1 = 3. Since the foundation, the buzz words surrounding the coworking movement are the likes of collaboration, networking, perspective, synergy, success and those are just to name a few. It has become the new trend in business, and one that has total merit.
Most entrepreneurs start their business in the comfort of their own homes. Typically, this is due to their budget restraints, but also because you want to see if your entrepreneurial idea has any legs before adding any unnecessary expenses such as corporate office space. You are setting out on an exciting new business venture which inevitably becomes an overwhelming reality when your expenses are coming in faster than the income you are generating. At this point, you are burning the midnight oil and becoming less productive day by day. Suddenly the demons pop their head out from the closet and you feel that your only way out is throwing the idea in the bin and going back to the daily grind of commuting to the office, working for someone else and doing a job that you are not passionate about. It doesn't have to end this way, and I will explain why!
In a study of collaborative production in Berlin, Lange (2011) defines 'coworking spaces as bottom-up spaces participated by workers who strive for independence, collaborative networks and politics, and that share a set of values in a collective-driven, networked approach of the open source idea translated into physical space'. The motivating factor driving productivity across coworking spaces are that of social engagement. The collaborative environments where entrepreneurs, freelancers and the remote workforce come together to create a network of an engaging community which offers endless knowledge, connections, accountability and a fun, productive environment.
Investing in a desk at a coworking space allows any entrepreneur starting their own business venture to tap into resources that one will not have access to from the comfort of their own home. It provides a professional environment where one can engage in client meetings, complete day-to-day tasks with no distractions and be in an environment where you hold yourself accountable. Additionally, it is a place to meet like-minded people and engage in a community where knowledge becomes power.
Coworking is a business trend which is booming world wide and does not seem to be going anywhere, anytime soon. New spaces are popping up daily with the growth rate only climbing. As an entrepreneur starting out or if you already have an established business with a great following, this is great news! With more desks to occupy, it allows more flexibility for you. As a homepreneur already struggling to cover your current expenses, it can be quite overwhelming to even dream about adding an additional expense by joining a coworking space. This does not have to be the case. The value you receive from occupying a desk will inevitably outweigh the monthly cost. When identifying the right space for you, look for a space which does not lock you into any leases, does not have any cancellation fees and no hidden obligations. Ensure the space has features and amenities which suits your business needs. Most coworking spaces offer free trials so you can test the waters. For those who are nervous about taking the leap, start out part-time, go to the space a few days a week and once the value starts to present itself, increase to a full-time desk.
Inspire Cowork is a coworking space for professionals who want a place to do focused work, bring clients and enjoy their work life while its close to home in the Sutherland Shire.
Conveniently located in Miranda close to the train station and Westfield Miranda, its great for lunch, chores and attracting employees to hire. If you are living in any of the following suburbs, we are in the perfect location for you! Alfords Point, Bangor, Barden Ridge, Bonnet Bay, Brighton Le Sands, Bundeena, Burraneer, Caringbah, Como, Cronulla, Dolans Bay, Engadine, Grays Point, Greenhills Beach, Gymea, Gymea Bay, Heathcote, Illawong, Jannali, Kangaroo Point, Kareela, Kirrawee, Kurnell, Lilli Pilli, Loftus, Lucas Heights, Maianbar, Menai, Miranda, Oyster Bay, Port Hacking, Ramsgate, Sans Souci, Sutherland, Sylvania, Sylvania Waters, Taren Point, Waterfall, Woolooware, Woronora, Woronora Heights, Yarrawarrah and Yowie Bay.
Give us a call today and come say hello. We look forward to meeting you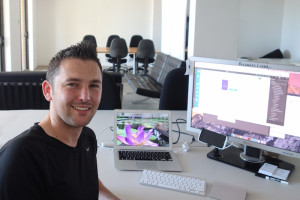 Image: Aidan Green. Co-Founder Inspire Cowork