Exciting times loom for start-ups in Australia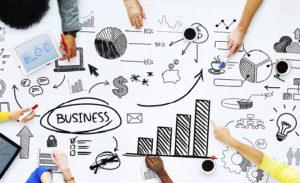 Exciting times can be seen on the horizon for start-up businesses within Australia, particularly for those in the technology sector. We are hoping it's full steam ahead with the announcement from Malcom Turnbull late last year, of the 'Ideas Boom', which is essentially the government's way of recognizing the fact that Australia needs to embrace new ideas in innovation and science. With this comes the National Innovation & Science Agenda which is helping start-ups and entrepreneurs get funding to back their ideas.
With start-ups creating 1.44million jobs within the economy between 2006-2011, it's a great time for the government to recognize the value that entrepreneurs bring to the economy and the future of our nation. Following the recent news of the US introducing a new start-up visa, Innovation Minister, Christopher Pyne said "It is critical for Australia's prosperity and growth, that we not only tap into the best entrepreneurial minds in Australia, but we also make it easier for talent from overseas to contribute to this country's innovative future". There is now loud chatter for Australia to follow suit and introduce a new start-up visa for Australia.
With the National Innovation and Science Agenda providing long-term funding certainty for cutting-edge, national research infrastructure to ensure Australia remains at the forefront of global discovery. It is likely that the Opal reactor at Lucas Heights will see benefits from the governments new initiative. This is great for businesses within the Sutherland Shire and the overall economy of the Shire.
With the prospects looking positive for entrepreneurs and their start-up businesses, the rate of coworking spaces opening within Australia will continue to rise. With new research showing that collaboration is king in today's workplace, we have no doubt that the coworking revolution will just continue to gain more and more traction.
Located in the heart of Miranda, Inspire Cowork is the perfect spot for all you entrepreneurs, solopreneurs or homepreneurs reading this and looking for a collaborative, productive and fun space to work out of. Give us a call or email and we will love to show you the space.