Impressive, professional and clean consulting rooms centrally located at Miranda.
Suitable for clinicians, psychologists and health professionals.
We understand the importance of clients building a relationship with you, your business and your brand and that a private office space is needed to establish those relationships.  Our all inclusive pricing provides you with the office space solution, so you can focus on your client –
Modern, fully furnished office including clinician chairs and a comfortable lounge
Close to all public transport
24/7 access
Client waiting area
Wheelchair user and mobility assisted access
Kitchen facilities – including White Horse Coffee and full range of tea
No lease – month to month
Plus much more!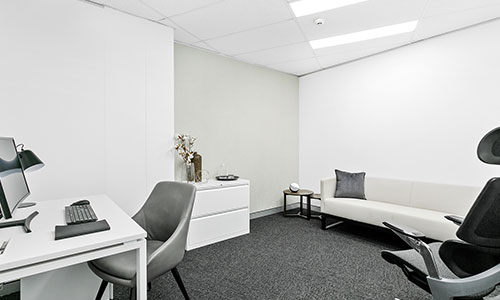 For more information please visit our consulting office space page or book a tour.