BAZINGA!! Meet Shelly our very own Shelbot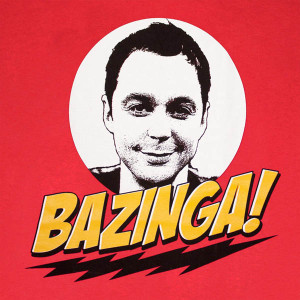 How many times have you needed to be in two different places at the same time? Well now you can, and you can do it at Inspire Cowork. How? We are excited to introduce you to the newest member of our coworking family, Shelly!
For those of you familiar with the Big Bang Theory, you would have met Shelbot. Sheldon's invention to extend his life expectancy. He builds a robot replication of himself which he calls an "MVPD" Mobile Virtual Presence Device. The MVPD has a monitor which shows Sheldon's face in real-time, speakers so his voice can be heard and a microphone and camera to allow him to see and hear what is happening in the location of the MVPD aka Shelbot.
Well… For those of you who don't know. Shelbot is not a Hollywood prototype, she is the real deal and we have one right here in the Sutherland Shire, at Inspire Cowork. The PadBot, as it is called in 'real life' is a telepresent robot, which serves as another copy of you while communicating remotely.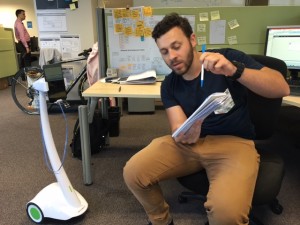 Users can take their iPad or Android Pad and utilize it as the brain of the PadBot. The PadBot application supports both iOS and Android Platforms creating powerful functions such as self-control, remote control, real-time video chat and so much more. The PadBot can be used for video and voice communications and users can control the movement of the PadBot remotely through their Apple or Android device.
You will see Shelly in the coworking space cruising the halls in style. Shelly will be a nice addition to our already tech savvy establishment, adding additional fun and productivity to the work day.