5 reasons why exercising increases your productivity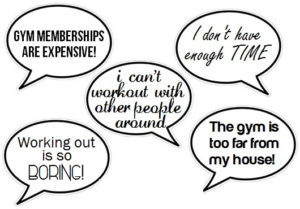 Hearing the excuse of "I don't have time", "I'm too busy" or "I'm too tired" when it comes to exercise is all too familiar. Did you know that exercise actually increases your productivity and boosts your energy levels both at home and in the workplace? Some of the most successful and busiest people in the world ensure they find time to get their workouts in. So what's stopping you?
Keeps you focused and alert:
It's no secret that exercise increases the blood flow to the brain which in turn sharpens your awareness and improves your mental capacity. I find that when I wake up at 4:30am to go for my morning run or gym workout, I am more focused and engaged throughout the entire day. When I choose to have a sleep in and skip my workout, by 1pm I feel lethargic and lack attention.
Exercise helps to prevent illness:
I always say when I feel like I am coming down with a cold or flu that I'm hitting the gym to 'sweat it out'. Though this may not work all the time and there is no exact science to it, it certainly helps and typically combats the cold or flu symptoms. Exercise can also provide both physical and mental relief from stress and keeps your body fighting fit.
Exercise makes you happy:
When you exercise your body releases endorphins which interact with the receptors in your brain which triggers a positive feeling in your body. With that a neurotransmitter named Serotonin causes that happy, unbeatable feeling you get when you exercise. It helps improve your state of mind, dealing with complex issues making it easier and more constructive to make a decision.
Increases energy:
Exercising when you don't have any energy sounds counterintuitive, but choosing to hit the gym when you feel like this can actually provide a boost to your energy levels. With higher energy levels, you will feel more responsive in the office, performing at a consistently higher level within your job.
Gives you time to think:
With no distractions, just you, music playing in your ears and your feet pounding the road there's no better opportunity to think of all those great business ideas floating through your mind. I find that when I run, it gives me a chance to think about certain situations occurring in the office or play different scenarios in my mind for new business ideas. With the fresh air, oxygen in your lungs and endorphins pumping – your next big idea may come within those 30-45mins.
At Inspire Cowork, not only do we understand the benefits of exercising but we encourage it. We have partnered with Fitness Republic in Miranda which is only a few flights of stairs away from the office. With 24-hour access, classes, cardio room, weights room and showering facilities, there really isn't much room for an excuse. If you are a member of Inspire Cowork we have negotiated some incredible rates for you! Just speak to us to find out more.