Does listing your coworking address help your google rankings?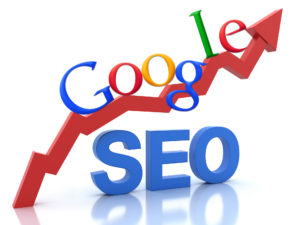 Having a physical address listed on your website and listed with Google as your "Google My Business Listing" helps your google rankings by letting google know you are a real physical business which customers can contact with business hours. Google knowing you have a physical location for customers helps them prioritise you as a trusted entity above other businesses that are not validated.
There are some differences between coworking and virtual offices that you should know. Google has specific guidelines on what you can list as a business address. If you occupy a coworking space it's valid but e.g. You use it to meet clients and can be contacted in business hours. But if you only use a space for receiving mail and answering telephone calls aka virtual office then it's not valid. See Reviewing Guidelines for Representing Your Business On Google along with a recent forum post by Google My Business Community forum Top Contributor, Colan Nielsen.
So what's the difference between a Virtual office and Coworking space and why does it matter?
A virtual office gives you a mailing address, but you are not physically there. Under the address definition of the guidelines, it states "Use a precise, accurate address to describe your business location. PO Boxes or mailboxes located at remote locations are not acceptable." https://support.google.com/business/answer/3038177?hl=en
A coworking space is where you come to work each day, possibly meet clients, a place you occupy for business. It doesn't matter if there are no suite numbers as long as the names and details e.g. phone numbers are different between members of the space Google is ok. With coworking being so affordable as little as $15/day it's an affordable way to get out of the home and into a place of business.
If you work from home and want to stay then you can hide the address by listing it as an SAB Service Area Business.
5 steps for success:
List your own phone number, not the coworking space, this helps google know you are a legitimate business and not a duplicate listing. hint your listing might get merged automatically if it thinks the details are significanlty the same.
You must physically occupy the space. If not your eligibility will be revoked.
List the hours you are actually in the office
If you are not available for drop in visits, mark your business model as a service area business (SAB) and this should hide its address in the Google My Business dashboard to be Google guideline-compliant.
Create only one listing, multiple listings are not going to help, infact likely hinder.
We hope that helps clear a few things up. If you are looking for a great coworking space in the Sutherland Shire get in touch with us at Inspire Cowork.